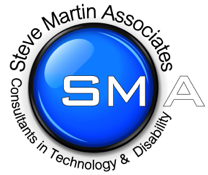 Oliver has worked in assistive technology for 15 years, completing assessments for a wide range of special-needs and mainstream schools, higher education establishments including the University of Oxford and companies such as Capita, IBM and Lloyds TSB.
His interest in assistive technologies began whilst working for the national charity AbilityNet, which promotes and supports computer access for people with disabilities. In this role, as well as supporting and training individuals and organisations across the country in assistive technology, he helped set up and run a variety of projects to assess individuals with a wide range of conditions. In addition, Oliver was responsible for recruiting and managing assessors for the Home Office-funded 'Home Access Programme' (for further information, search DFE-RR132).
He went on to manage a team of assessors delivering Disabled Students' Allowance (DSA) needs assessments across England, working with many of the country's leading universities including Bristol, Exeter and Birmingham. Oliver now supports students at the University of Oxford assessing needs and driving solutions.
In 2010, he founded his own special-needs consultancy supporting case-managers' caseloads by assessing their client's needs and implementing solutions. His knowledge and experience has allowed him to set up very specialist computer hardware/software solutions for clients with diverse disabilities and needs, as well as integrated solutions with communication aids; he has delivered environmental control systems to severely disabled people.
Oliver has assessed and supported individuals with wide-ranging issues, including acquired complex brain injuries, profound visual impairments, hearing impairments, severe physical disabilities, profound and specific learning difficulties and clients with behavioural and emotional problems.
His published articles include contributions to the Ahead together Conference 2019: Supporting Family and professional relationships after acquired brain injury and The Journal of Personal Injury Law, where he wrote on assistive technology.
Oliver has attained the Cardiff University Expert Witness Bond Solon Certificate, having completed the following courses:
In common with all SMA experts, Oliver holds an Enhanced Disclosure Certificate from the Disclosure and Barring Service.
• Excellence in Report Writing
• Courtroom Skills
• Cross-Examination Day
• Civil Law and Procedure